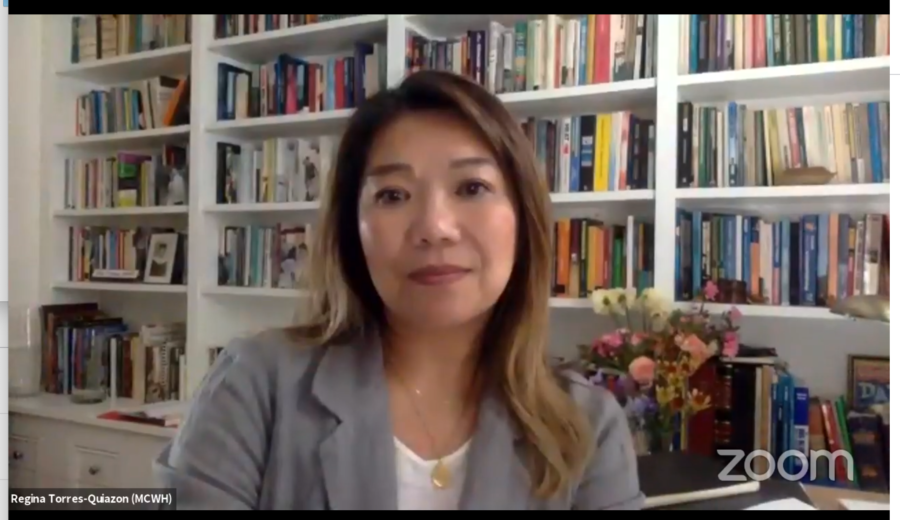 Gabriela Australia's online forum on Migrant women and family violence during lockdown was very successful and have attracted zoom attendance from different formations (mainstream family and domestic violence services, community organisations, and government agency) and individuals. Facebook live streaming garnered almost a thousand engagements and views at the time of the activity and continues to attract viewers until now.
Dr. Regina Torres-Quiazon of the Multicultural Centre for Women's Health has shared their work among migrant women and how their organisation has put these women at the forefront of their activities including research and advocacy programs. She also touched on the recent situation of migrant women under the current pandemic. This was followed by a short discussion of the Filipino women's experience here in Australia during lockdown especially those that have been impacted by family and domestic violence. Ness Gavanzo, Chairperson of Gabriela Australia shared some of the cases handled by Gabriela during this time and how the response from mainstream organisations has been characterised by outright rejection of those women who are on temporary visas. They are just told to go back home to the Philippines even if there is an immediate issue around safety, and flights going back home are unavailable. This is where the welfare program of the organisation has been the only lifeline for these Pinay victim- survivors of family and domestic violence. Both Regina and Ness stressed the importance of equitable recovery and the need to always interrogate the issues surrounding intersectionality. Also, the critical cultural support being provided by not-for-profit organisations such as MCWH and grassroots organisations such as Gabriela Australia must be recognised as equally important as safety issues.
The open forum was a lively discussion that included practical steps to further help partner migrants. Some questions around visa issues were directed to the community liaison officer of the Department of Home Affairs who was also in attendance.
The audience was moved by the cultural performances that tackled the plight of women in this patriarchal society.
---
*Migrant women who have or are experiencing family and domestic violence are highly encouraged to contact Gabriela Australia via their facebook page.