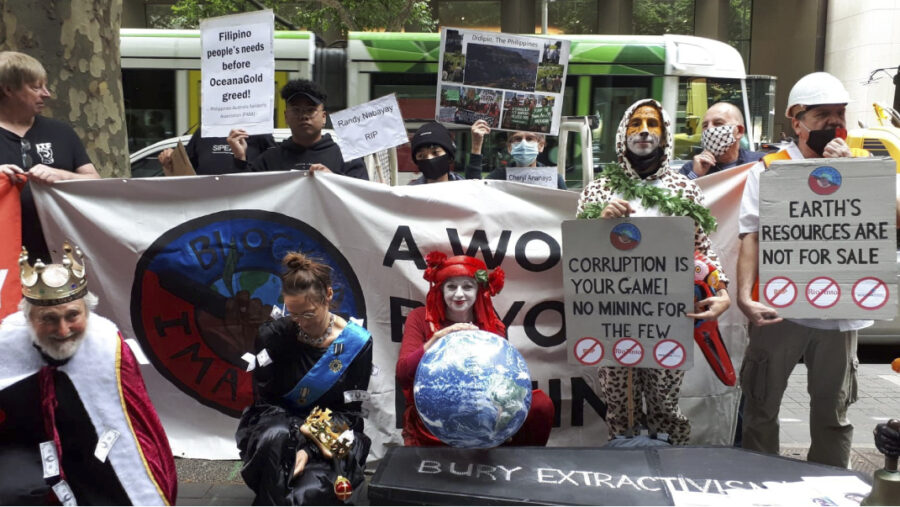 Filipino and Australian activists stage a protest to voice out their opposition to Oceana Gold operation in Didipio, Nueva Vizcaya. Held on 2 December in front of Oceana Gold office in Melbourne Australia, this was the first onsite rally in Melbourne since Covid-19 lockdown was imposed in March.
The solidarity of Australians and Filipinos did not wait for long to stage a protest as soon as the restrictions in Melbourne was eased. The need to support Filipinos maintaining a people's barricade in Didipio which Oceana Gold tried to break so many times was imminent.
Speakers at the rally include Kevin Bracken, Chairperson of International League of People's Struggles (ILPS) Australia and of Spirit of Eureka, Andrew Morrison of PASA and Geril Lumawig of Anakbayan Melbourne.
Friends participating in the International Mining and Resources Conference (IMARC) counter-event also participated in the protest. They performed a skit depicting the greed of the capitalist and large mining operators.  It also conveyed the effects of large mining operations on the environment and to the community surrounding large mining operations.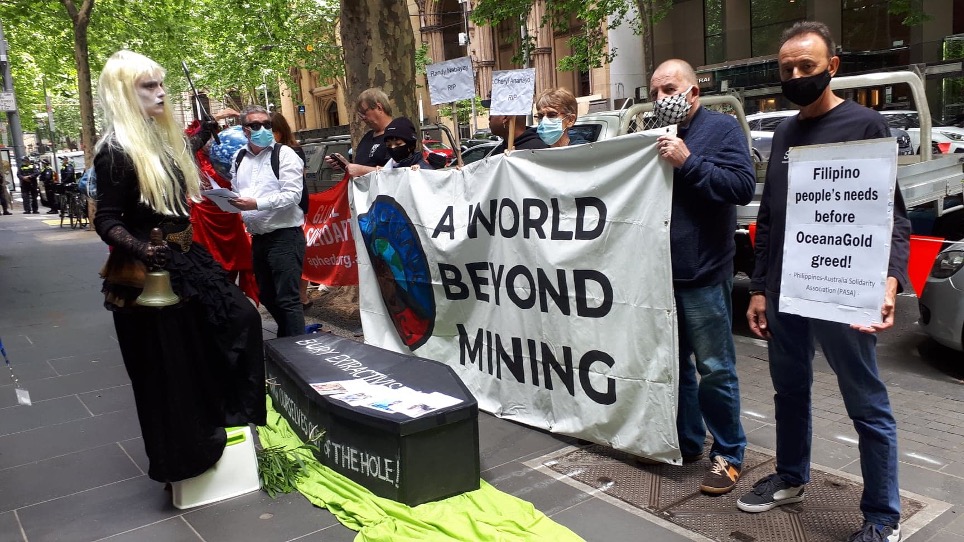 The rally was organised and supported by ILPS Australia, Philippines Australia Solidarity Association, Blockade IMARC, Spirit of Eureka, Anakbayan Melbourne, Union Aid Abroad APHEDA, Friends of the Earth and other individuals. The groups confirmed that there will be more rallies to come until Oceana Gold stop its operation in the Philippines and finally close its destructive mining operation.