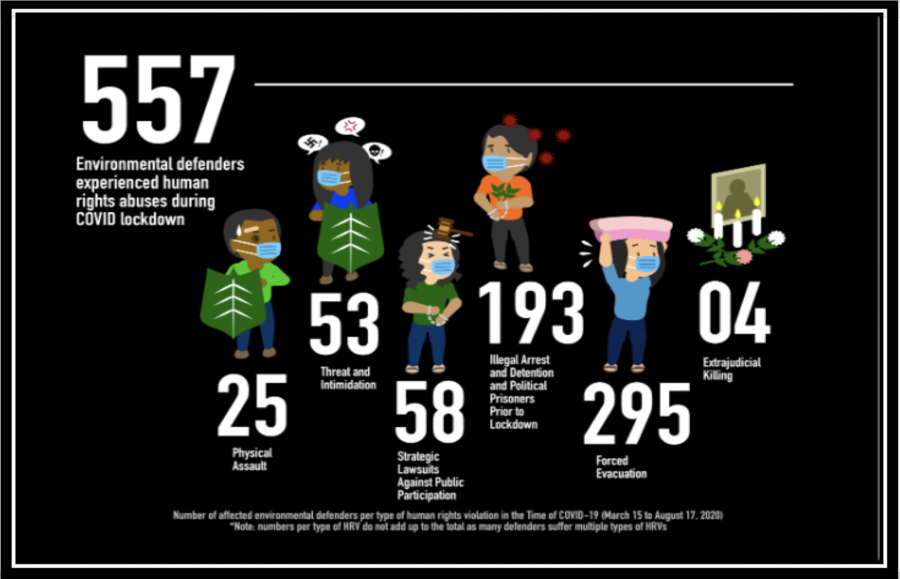 The year 2020 began as always with hope, optimism and lots of vibrancy but ended under a cloud of uncertainty and an undeniable cry for 'normalcy'. Death, anxiety, fear and madness have become the norm. The pandemic has already decimated an alarming proportion of the world's population.
The war to contain, control and eradicate COVID-19 mobilised nations into a singular, yet uneven, purpose. Sacrifices have been endured as nations instituted control measures. Economies plunged into downward spirals while opportunistic capitalists made billions.
Lockdowns, mask-wearing, mobility restriction and limited community interaction have caught societies into a state of stupor. Mental breakdowns have spiked, and vulnerable families have been broken by domestic violence.
Australia has addressed the crisis by handing greater control to healthcare professionals. A long overdue, yet temporary, economic stimulus was announced to support business and local workers with Jobkeeper and Jobseeker packages. Sadly, this plan left foreign workers and students scraping to get by. This injustice forced community organisations like Migrante to take action. But despite the costs of lockdown, prevention measures ultimately kept the economy afloat and allowed the country to return to a degree of normalcy.
In early 2020, The Philippines stood in dreamland. President Rodrigo Duterte did not acknowledge there was a crisis afoot. Duterte believed business as usual could continue. Tourism, being an important part of the Philippines' backward economy, was to continue even against advice. It was clear that even in good times, the Philippines' healthcare system could not meet the peoples' needs. The pandemic has only exaserbated this systemic issue.
After he could no longer deny, Duterte went begging to international institutions to get his fill of loans. Funds supposedly for provision for free mass testing, for PPEs, stimulus for affected citizens and hazard pay for the frontliners quickly disappeared without transparent accountability.
Concerned citizens have continued to rise up, and call for accountability and justice. Many are people forced to pay for tests and hospital care that should have been free. Mass organisations have organised to support communities without the help of government.
Overseas Filipino Workers who lost their jobs and opted to come home found themselves in desperate situations. They have been packed like sardines into small spaces without distancing and a lack of access to testing. Many OFWs have also been stuck without work and government support. With Metro Manila in lockdown, OFWs could not proceed to their provinces without certification — a further bureaucratic nightmare for citizens.
The clamour for institutional support has fallen on deaf ears. Filipinos have been left to fend for themselves and government is acting with indifference to their needs.
Unclear COVID-19 guidelines have become a means for abuse by enforcers leading to arrest, extortion, rape and murder for mere infraction of the regulation. The enforcers have been allowed to interpret their instructions without regard to the personal situation of their victims.
Many nations have taken advantage of the pandemic. Australia fast tracked amendments to the ASIO bill. The law attacks basic human rights by allowing secret interrogation of children as young as 14 for up to 24 hours. Suspected 'foreign interference', 'espionage' and 'politically motivated violence' have been added to terrorism as justifications for the suspension of human rights. The amendment to the Defense bill which seeks to invite other countries' armed forces to deal with the nation's emergency was also introduced in a harried parliament session during the pandemic.
The Philippines was more savage and opportunistic. The Anti Terrorism Bill was rushed through both houses of congress with minimal debate. The objections of the people were brushed off. Two days before it would lapse by default to become law, Duterte signed the bill. The law allowed for the expansion of attacks on the marginalised and their advocates.
The law further justifies an all-out-war on activism in the Philippines. Since its passage, 'redtagging' of legal activists has increased. Redtagging is when an individual or group is declared Communist. The fact that it is legal to be a Communist does not matter. That activists have long promoted progressive social change as a means to overcome poverty and a lack of democracy does not matter either. In the eyes of the state, a Communist is an enemy who is asking for the severest punishments.
NTF-ELCAC, the state's anti-insurgency agency to end the Philippines' armed conflict through brutal force, is playing a big role in this witchhunt. Its 19 billion peso budget is a hefty sum compared with other essential services. Health, the foremost concern during a crisis, has received a pittance.
PhilHealth, a government health insurance institution, had 15 billion pesos stolen from its coffers by executives, according to whistleblowers. Until now, no prosecution of the executives has been carried out. They are still free and carefree under the protection of the despot hanging on to dear breath. The bureaucracy is being used to maintain power, rather than combatting the crisis.
Duterte's cronies have amassed evermore wealth at the expense of an already impoverished nation. The government's neglect in refusing to take care of his citizens amounts to treason. But when he is questioned, Duterte lets loose the dogs of war. All in the epoch of the pandemic.
Activists, lawyers, peace consultants, farmers and indigenous peoples are being silenced and killed in the name of democracy. Whose democracy? The democracy of the despot and his cohorts? Certainly not a democracy for the people and by the people.
The ongoing war is on two fronts. The pandemic war that the government is advantageously using to stay in power. The second front is the usurpation of state institutions to maintain his rule. Duterte's bolstering of 'his army' and 'his police' exposes these institutions as serving him and not the people. But against this background of state terror — the time is ripe for change. For Filipinos to gain their human rights, the struggle against all oppressors must be expanded. The 1896 revolution must be completed. There has never been a better time to become involved.