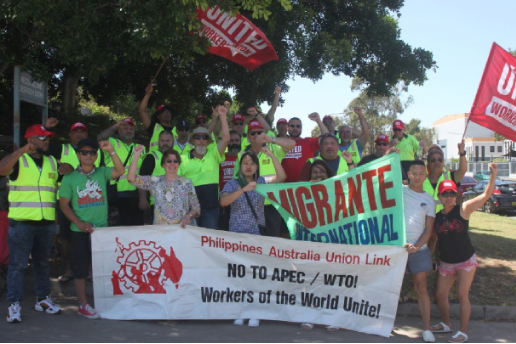 Big supermarkets like Coles have been making super profits during the pandemic, and distribution centres have been working very hard. But Coles plans to cut its workforce when it announced it will introduce robots to automate the centres. This move could cut the workforce to about 50 by 2023.
The Smeaton Grange Regional Distribution Centre is the first to be robotised. Workers proposed better redundancy packages for the older workers and job security for the younger workers. However, Coles management said 'No'.
This dispute affects at least 3,000 workers, and Coles has decided it will minimise costs by refusing reasonable demands in this process of massive technological change.
On Nov. 19, the workers launched a 24-hour strike at the start of the 5am shift. At 7am, Coles locked out the entire workforce for 12 weeks.
The 350 workers who may lose their jobs are members of the United Workers Union. Many have worked there for 20 years or more and most are over 45 years of age.
PAUL and Migrante committed to build community and union support for the Coles workers.