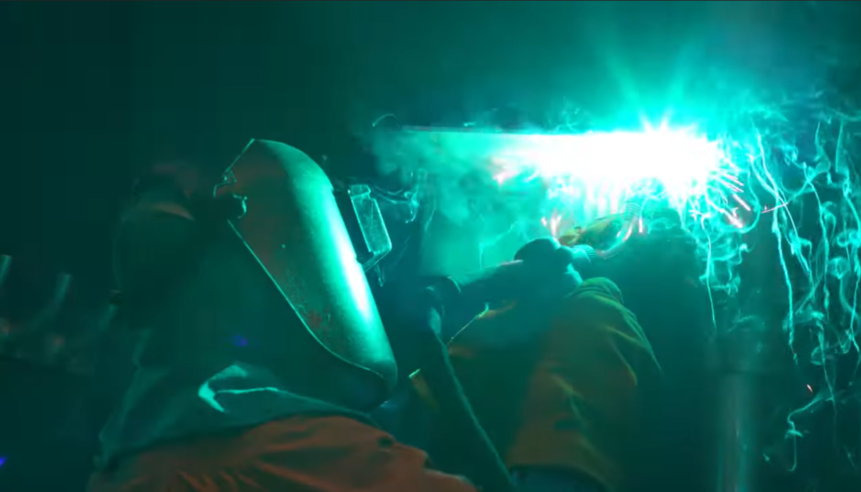 Arriving in Brisbane was both exciting and challenging for Amihan. It gave her an opportunity to go to new places and meet new friends. More importantly, she would be able to help her family financially as soon after she gets the necessary Australian qualifications after she finishes her studies. Enrolling in RTOs would also mean a shift (or at times, a demotion) from her current technical skillset. Additionally, it would entail learning necessary social and practice-based skills within the Australian workplace. To earn for tuition and accommodation, both Amihan and her friend have also been casually employed within the regulated maximum of 20 hours per week at local shops. Casual employment allowed them to save for travel and leisure.
The pandemic struck.
The imposition of Covid-19 measures drastically changed the economic landscape of Queensland. The first few weeks of the pandemic brought RTOs and small businesses to a temporary close. Businesses that were once thriving have now reduced their staff and operating hours or even closed shop, resulting in the termination of casual workers — among them Filipino international students. This meant an abrupt change in Amihan's life when she suddenly found herself with no tuition and source of income. Disenfranchised and without any social safety nets provided by the government, Amihan, like the rest of Filipino international RTO students, face the future with economic insecurity and uncertainty. Without a steady source of income, their meagre savings gradually dwindled. This jeopardised the steady source of food as well as rented accommodation and transportation/mobility payments. In the next several weeks of the restrictions, they have to resort to providing concessions with their landlords in extending their rental payments. A few landlords reported to have temporarily waived their rentals for compassionate grounds.
In connection with the temporary loss of income is food insecurity. A recent appraisal by Migrante Queensland shows that the students faced concerning levels of food shortage during the restrictions. In addition, a number of them reported that the restrictions made them more anxious and depressed. A few of them considered returning to the Philippines.
Covid-19 Labor Trafficked Filipino Workers Paid $10/day
Call to End Wage Theft on Foreign Workers
Migrante Australia, a national alliance of Filipino community organisations, supports the wage theft campaign on 30 Filipino workers on s400 visa. The highly-skilled workers came to Australia for a work visit in Feb – Aug 2020. On average, the workers claimed they got paid Php430/daily (approx. A$10/ day).
Ms. Mel Baltazar, Chairperson of Migrante Australia, upholds the National Employment Standard (NES) policy by Australian immigration that says all workers in Australia, including foreign workers, should be paid the standard wage and should have payslips while in Australia. Ms. Baltazar said that they have reported the matter to the Philippine Embassy in Canberra.
The ETUWA Branch Secretary Peter Carter said that workers deserve to be paid no less than the Australian worker doing the same job. We believe that the foreign workers on s400 visa are highly skilled workers and not trainees. Mr. Carter claimed that Austal employers underpaid the Filipino workers. He said that they should get at least $30 per hour x 10 hrs or $300/day. Each of the 30 Filipino workers are owed approx. A$23,000 from Feb-Aug 2020. Unfortunately, Austal did not provide them payslips while in Australia. Instead the workers got a $90 daily allowance and were deposited directly to their Philippine bank accounts. The workers had to get international ATM cards so they could withdraw some funds while in Perth which incurred higher bank fees.
Mr. Nelson Mapaye of Migrante Perth reported that the Filipino community was disgusted by such scandalous labor practice. "This is a case of labor trafficking by an Australian company victimising vulnerable workers at the time of pandemic," said Mr Mapaye. "Clearly, the highly controversial Labor Export Program of the Philippine government exposes the Filipino workers to greater exploitation by host countries at the time of pandemic," he added.
Ms. Baltazar said that the Philippine government should create job opportunities and industries for its nationals to end labor trafficking and exploitative work conditions. Moreover, during a pandemic, more vulnerable migrant workers should be provided legal assistance in claiming back wages from their employers.
With no strong Australian and Philippine government measures as of date, the social vulnerabilities of Amihan and her fellow Filipino international RTO students during the COVID-19 restrictions show an urgent need for the Filipino-Australian migrant community to act in solidarity to address their plight. Sharing the same heritage, Filipino migrants in Australia should collectively be in the frontline in addressing their plight, particularly in the following areas3:
Creation of support groups as an initial point of contact
Monitoring performances of RTO to ensure compliance
Legal employment pathways to ensure food and livelihood security
Development of a referral system to federal, state and local government offices, especially in accessing medical, psycho-social and related services
Providing community events catering to their well-being; and
Informing related concerns to the Philippine government through the Consulate in Brisbane
The vulnerability of Filipino international RTO students within COVID-19 restrictions show concerns in ensuring their welfare in Australia. A strong and engaged migrant network based on solidarity and strong Filipino communitarian values is an important step in addressing them.
---
1 Amihan is a pseudonym for one of the Filipino international students interviewed by the authors.
2 https://immi.homeaffairs.gov.au/visas/ getting-a-visa/visa-listing/training-407
3 Disclaimer: The above list is preliminary and definitely not an exhaustive list. More research, consultations and partnerships are needed to develop a more definitive and workable version.